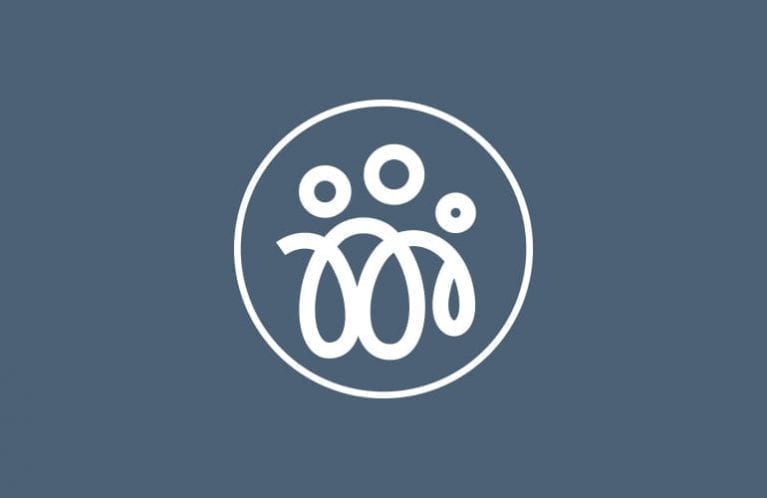 The Childhood and Family Health Laboratory (CFH LAB) brings together a diversified and complementary set of competencies covering clinical, community, pedagogical and disciplinary dimensions.
Childhood spans the period from birth to the age of 18. Because of this, children constitute a most heterogeneous population. In Switzerland, the physical, mental, intellectual and social well-being of children (and young adults to the age of 26) is a stated health policy priority of the Federal Office of Public Health (OFSP 2019).
80% to 90% of the children and adolescents living in Switzerland are in good health.
However, 10% to 20% are at risk of experiencing health or social problems (e.g., addiction, violence, mental illness).
11% are overweight or obese.
Managing sick children and their families is a complex task on account of the distinct ages inherent to their psychomotor development and of the specific needs of this population. This is why it requires a team of carers who are competent and mindful of tailoring their caring specifically to the child and family in question and why it necessitates effective interprofessional collaboration.
Profile
The Childhood and Family Health (CFH) LAB is composed of six nurses specializing in the field of child-family health from the perinatal period to adolescence. The heterogeneity of their professional expertise is one of their strong suits. Diversified and complementary, their competencies cover clinical, community, pedagogical and disciplinary dimensions.
Team
Objectives
Contribute to the development of professional knowledge and knowhow in the field of health promotion, disease prevention, and clinical interventions specific to children, adolescents and their families by developing the field of research concerned and thus use published results to enrich the curriculum.
Ensure scientific monitoring and ongoing continuing education concerning knowledge and knowhow specific to child-family health in the aim of integrating the latest developments in education programmes.
Conduct ongoing pedagogical reflection in order to foster the development and production of adapted and innovative pedagogical tools, construct pedagogical scenarios grounded in an integrated and authentic practice, and thus enable the transfer of knowledge, knowhow and professional competencies.
Ensure the quality of the education and training provided by constantly updating the courses offered in the different programmes (FY, BSN, post-graduate) based on the scientific knowledge and knowhow related to the most prevalent health problems.
Enhance the transfer of knowledge and knowhow and the development of the competencies of field professionals through the provision of services.
Share our expertise within national and international networks dedicated to paediatric care and advanced education and training in this field.
Pursue our partnerships with the different clinical and community settings that provide care to children and their families.
Strengthen our collaboration with the different LABs.
Development topics
Development and enhancement of paediatric content in partnership with clinical settings.
Contribution to the development of the knowledge, knowhow and competencies of professionals in clinical settings by offering to provide services to meet their specific needs.
Collaborative project with Shanti Ashram in India, in conjunction with the CH LAB.
Education programmes
Health sciences foundation year (FY)
As part of the health sciences foundation year, the members of the CFH LAB offer courses and workshops on health promotion, disease prevention and clinical interventions specific to children and families.
Bachelor of Science in Nursing (BSN)
The CFH LAB prepares the practitioners of tomorrow to:
examine and analyse prevalent health problems specific to children;
assess the repercussions of these health problems on children and their families;
formulate appropriate clinical judgements based on the mobilisation and argumentation of scientific knowledge;
design age-specific care plans to meet client needs and take account of the complexity of situations, using specific adapted tools, including clinical vignettes, videos, role playing and simulation;
consider, substantiate, and implement different intervention options according to the direction of the care plan (preventative, therapeutic, rehabilitative or palliative);
manage patients and their families according to their health-disease context while ensuring continuity of care from an interdisciplinary perspective;
assist children and their families using a systemic cross-cultural approach, taking account of the impact of hospitalisation on them; and
examine their clinical practice reflectively and demonstrate professionalism.
Post-graduate continuing education programmes
CFH LAB members deliver post-graduate nursing education and training:
CAS EC Enfant-Adolescent-Famille (certificate of advanced study in child-adolescent-family clinical assessment)
DAS Santé Enfant-Adolescent-Famille (diploma of advanced study in child-adolescent-family health)
CAS Aspects et Soins Médico-légaux de la Violence interpersonnelle (certificate of advanced study in forensic aspects and care regarding interpersonal violence)
CAS Gestion de la douleur (certificate of advanced study in pain management)
Our field partners
The CFH LAB collaborates with paediatricians, clinical nurses, healthcare managers, and practitioner-instructors from hospital and extra-hospital care settings and from social service settings in the Canton of Vaud.
References
OFSP (2019). Santé des enfants et des jeunes en Suisse: faits et chiffres. Retrieved from https://www.bag.admin.ch/bag/fr/home/zahlen-und-statistiken/zahlen-fakten-kinder-jugendgesundheit.html